New printer
I bought my first 3D printer about a week ago. I felt like having a 3D printer would be extremely useful for prototyping all kinds of robotics stuff , for example I've had a drone frame for more than a year now, but I haven't gotten around to making it fly because the flight controller doesn't fit the frame so I'd have to make a special piece to attach it. I thought I'd just drill some holes into some plate, but it's really inconvenient and doing it always ended with "aaaah maybe later".
The printer I decided to get was Creality3D Ender 3X. It just seemed the best thing out there for the price. It costs about 200 euros delivered, it's amazing how cheap 3D printers have gotten. It has heated build plate and the print size is definitely large enough for me. It is open frame, so printing ABS is probably hard, but PLA is enough for me for now.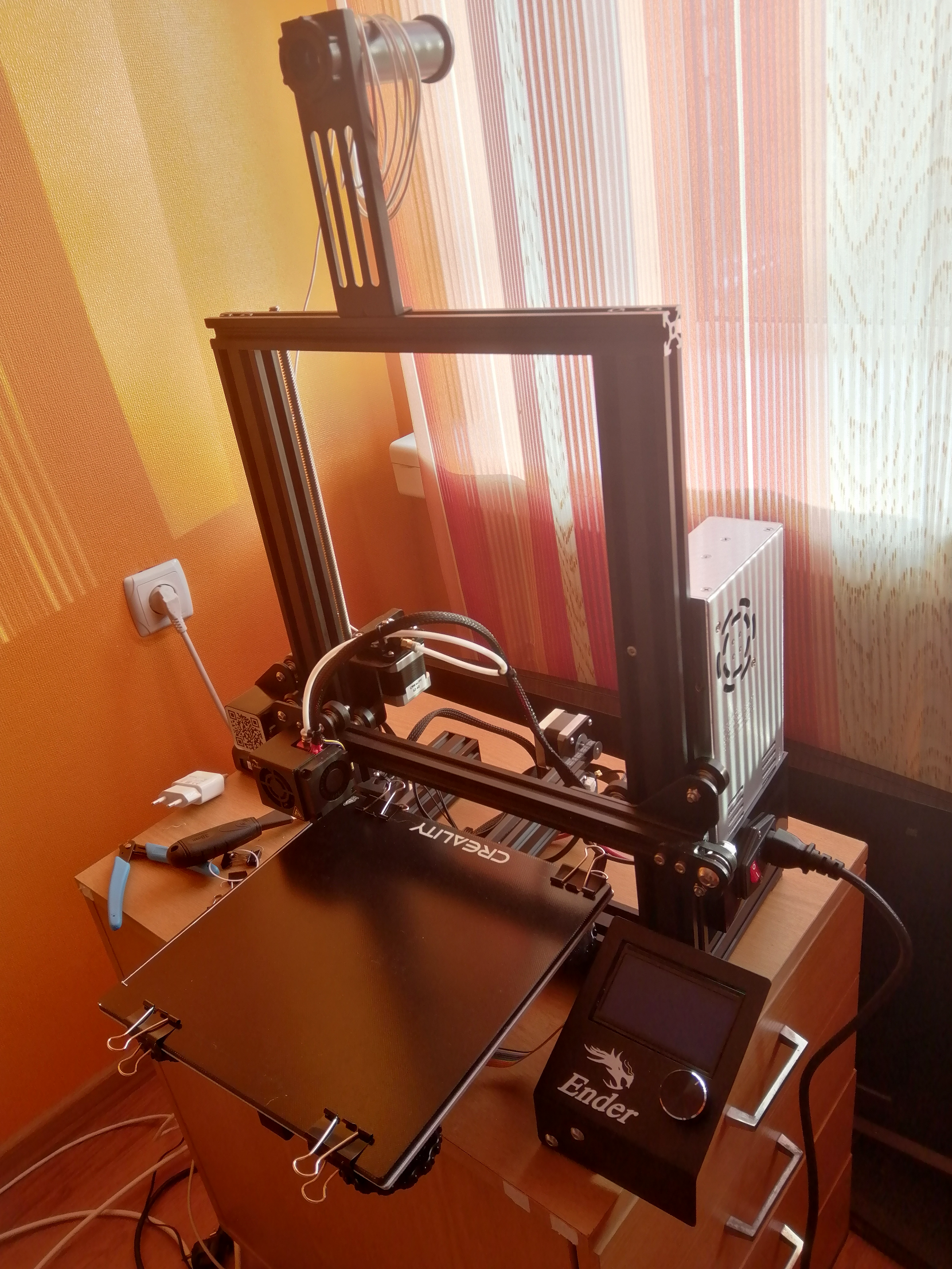 Bumpy start
The printer is delivered in a box partially assembled. It took me a couple of hours to fully assemble it, if you know what youre doing then you can definitely do it in 30-60 min. I ordered 1kg of PLA with it, but it comes in a separate package and hasn't arrived yet. The printer package also has a tiny bit of PLA in a plastic bag, enough to get the printer configured.
Once the printer was assembled the next step was confirming that everything is tight and sturdy. After that I had to level the build plate. Basically you home the print head, turn the machine off and then manually adjust the plate height in every corner. It is done by moving the print head into a corner and placing a piece of paper inbetween, the paper is supposed to move freely.
Once the build plate was level it was time to print. I tried to print a simple coin, it was small and only took 10 minutes to print. Of course it failed horribly. The filament would not stick to the plate, I tried leveling the build plate 3 times and it still didn't stick. I had used Ultimaker Cura for slicing of the .stl model. Cura had default settings for my printer, 200 degrees celcius for the nozzle and 50 degrees for the build plate. After the third failed attempt I decided to change those settings. I figured the build plate temperature was definitely too low because the filament didn't stick. I changed the plate temperature for first layer from 50 to 70 and 60 for the other layers. I also increased the nozzle temperature from 200 to 210. The third change was lowering first layer speed from 20 mm/s to 10 mm/s. Those changes seemed to work perfectly to my untrained eye. The coin is about 80% size of bottle cap, here is the result.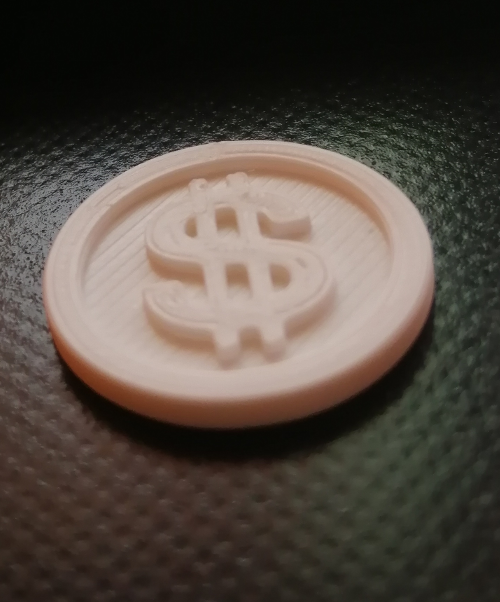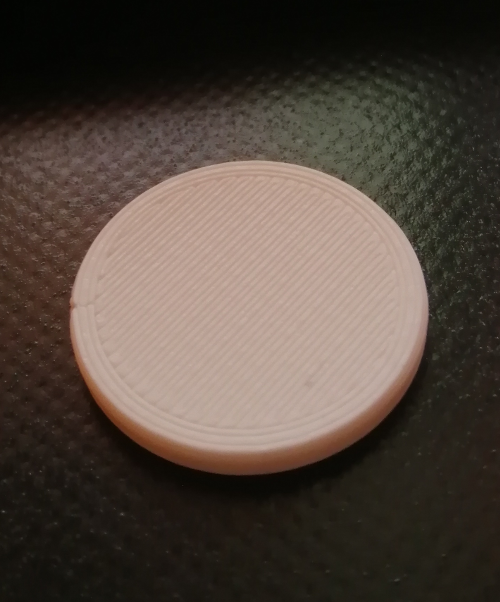 This is with the standard 0,2 mm layer height, the printer should be able to go smaller than that by sacrificing print speed. I'm quite satisfied with the experience so far, but we'll see once I get to more complicated prints.
The future
My current goals with the printer is to get the drone flying and also I've been wanting to make a small gadget that displays youtube subsciptions and total views. The gadget will get its own post I hope. I have the electronics and programming done, but I need a frame for the display and everything else, this is where having a 3D printer helps a lot.
I haven't posted much because I feel like no one is reading this. If you're out there and like the updates then let me know!